In recent times, the trend of custom box manufacturing has rapidly gained currency.  People look for customization for their product-based businesses online and demand custom boxes that are manufactured by investing efforts and attention to some pretty details, intricate designs, and sturdy cardboards.
All marketers are ever ready to bring some edge to their products. In today's world, consumers have gotten smarter, more aware and FAD oriented to stay trendy. The whole shopping experience now very much requires to keep the consumer interested and coming back for more. All that glitter is definitely gold in times like ours where customers like to opt for products that provide them good quality, great packaging, and services that win hearts.
Many manufacturers have now realized this need of marketers and product developers which has urged them to make their process of box printing a lot more creative, giving options and ideas to not only the end-user of the product but also to the product-based companies. The most eye-catching aspect of any product is how it is presented to a customer. The fashion attire of avid buyers certainly gets ruined when they have to carry a plastic or a cloth bag with them.
Options Are Always Good, Right?
A study reveals that 72% of Americans prefer products with better packaging designs. The purchasing decision is influenced by the apparent impression deemed by the customers just by looking at the whole deal. Similar to a store's ambiance, a product's box redefines its brand value, product quality, and value proposition. This is where a Custom Box Manufacturer can pick up its magic box and propose options of boxes in all sizes, shapes, and colors as per the overall requirements of the company. Box Printing is not just restricted to choosing among white or khaki boxes, cardboard, or conjugated paper anymore. It is an essential part of setting the overall tone of a brand. A brand can offer its story to its beloved customers through its packaging. The role of the manufacturer is here to come up with types of cardboards, the shape of boxes, kind of finishing, and overall presentation of the box to help create a storyline or one may say a teaser for the product.
Give Your Box a Personality
The fun part of getting to develop a customized box is that a company can get as creative as possible. The box is certainly like home to the product. The makers of customized boxes offer a wide range of graphics, pictural representations, fun color schemes, and crazy patterns to go with the product. The color, look and feel of the print can speak a lot about the personality of the product. To keep things high-ended or sophisticated, one can opt for the finest art of embossing, metallic inks can be added to keep things extra happening and trendy; Foil cutting, debossing, die-cutting, you name it. Custom Box Manufacturers can pull it all off and add as many features as dreamed.
Sturdy is Reliable
Getting your product boxed is not just about keeping it safe from light, air, or rain but to giving your customers something to feel good about it, giving them a lasting preference that comes as an ultimate service with the product. The process of designing a customized box should focus on getting accurate measurements, setting the right weight, and choosing the on-point materials as per the requirements of the product. Need a secure box for laptops or the like? Custom Box Manufacturers surely have it covered with thick cardstocks while offering customized corrugated stock. Furthermore, making the right choice with the packaging to keep your stock protected while shipping will also let your dispatch team sleep at night peacefully.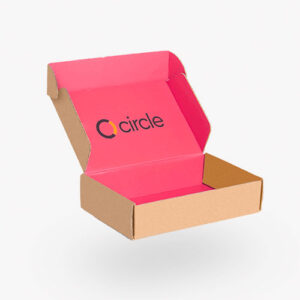 Be the Nature's Friend
All of us know about the origin of paper but humans still like to live in ignorance to stay in a state of bliss. The world is making it a point to become eco-friendly, more resourceful, and sustainable. Such are merely not fancy terms but a way of living. Branding requires creating value propositions, enhancing brand image, and retaining customers by bringing something unique to the table. Marketers have the ultimate choice of doing the right thing and creating a customer journey that starts from product design and ends at product packaging. Brands require to build a product's story, derive expectations, and then deliver to satisfaction. Box printers have amazing quality recycled cardboard and paper that can enhance any brand's customer loyalty by giving customers a sense of purposeful shopping experience.
Get A Step Ahead
Globalized economies are frequently evolving and so do the products and services offered in the market. Keeping up with current FADS and trends often risks leaving a company breathless. Offering unique boxing ideas, packaging solutions, innovative and cost-effective product representation can bring forth a market leader scope to any company. Custom Box Manufacturers like to keep things company-oriented by understanding its unique presence and voice. Make any custom box an identity of the whole shopping experience by adding exclusive features to further highlight the personality of the product. Make it mysterious by putting up magnetic locks, prettify by decorating it with ribbons and the likes, laminate it to make it look glossy or matte to keep things sophisticated. Whatever choice a company makes; it certainly can be evolved which is why it is vital to get things done by those who can make the transition or innovation easy as well as accessible.
The right packaging is always hard to get. It takes a lot of thought, trial, and error, and often many outbursts. Doing it on your own seems like a less difficult thing after you outsource it. Many times, designers fail to understand a brand's requirements pertaining to its personality, value, or image. This must seriously frustrate any marketer and give him or her a go at their cuticles. The ideal situation would be to find a mind reader and have your worries fly away. Sounds dreamy? Well, there still are manufacturers like Packagingblue who not only understand their materials but also fulfill your requirements. Regardless of how big or small packaging your product may require, the custom packaging companies can do wonders and provide you with just the right options to go with your brand.